VA helps Service members, Veterans, and eligible surviving spouses become homeowners. Buying a house or condo in Slidell can be a very stressful and time-consuming process. If you're not familiar with the VA home loan program, you might be wondering how you can get a VA-backed loan and what you need in order to qualify.
The VA home loan is a government-backed mortgage that allows eligible veterans to purchase a home without putting down a large deposit. VA Home Loans are provided by private lenders, such as banks and mortgage companies. VA guarantees a portion of the loan, enabling the lender to provide you with more favorable terms.
To qualify for a VA loan, you must meet certain income and credit requirements (similar to other loan programs) and have a valid Certificate of Eligibility (COE). While length of service, duty status, and conduct can also affect your eligibility for a VA loan, you may be able to obtain a COE if you belong to any of the categories below.
Veteran
Active duty service member
National Guard member
Reserve member
Surviving spouse
You can obtain a VA loan to buy a property in the Slidell area that's your primary residence, even if you've already had a VA loan in the past. There are many benefits of purchasing a home through the VA home loan program that are unmatched by any other home loan option. If you're thinking about applying for a VA loan, here's what you need to know.
No Down Payment
This is far and away the program's signature benefit. Qualified VA Loan borrowers can purchase up to a county's conforming loan limit without a down payment. Those limits can change every year and are higher in more expensive areas.
For conventional and FHA loans, buyers are typically looking at minimum down payment requirements of 5 percent and 3.5 percent, respectively. On a $200,000 mortgage, that's a $10,000 down payment for conventional and a $7,000 down payment for FHA.
It can take service members and veterans years to save that kind of cash. The ability to purchase with no down payment means military homebuyers don't have to scrape and stockpile for years and years to pursue a home of their own in Slidell, LA or anywhere else.
No Private Mortgage Insurance
Coming up with a down payment is tough enough for conventional and FHA buyers. But they're also on the hook for mortgage insurance unless they can put down a sizable amount — typically 20 percent of the purchase price. On that same $200,000 mortgage, you're talking a whopping $40,000 in cash.
FHA loans carry both an upfront mortgage insurance premium and annual mortgage insurance, the latter of which now lasts for the life of the loan. Conventional buyers will pay this monthly cost until they've built up suitable equity, which can take years.
There is no mortgage insurance with VA loans.
VA loans do come with a mandatory funding fee that goes directly to the Department of Veterans Affairs. Borrowers with a service-connected disability are exempt from paying this fee, which helps keep the program going for future generations.
Looser Credit Requirements
Credit score requirements have started to thaw, but that hasn't made life significantly easier for many military buyers. The credit benchmarks set by both conventional and FHA lenders can still be tough to hit.
Most VA lenders are looking for a credit score of at least 620. Borrowers will often need to meet a higher threshold for conventional mortgages, especially if they're hoping to get a great interest rate. Click here to learn more about VA Loan rates.
The 620 benchmark is in FICO's "Fair" credit score range, which is a tier below "Good" and two below "Excellent." Contrary to misconception, VA buyers don't need anything near perfect credit to secure financing.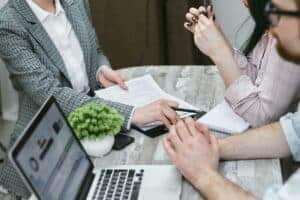 Forgiving DTI Ratios
VA lenders generally want to see you spend no more than 41 percent of your gross monthly income on major debts, such as a mortgage payment or student loans.
But it's possible to have an even higher DTI ratio and still obtain a VA home loan. Some lenders in Slidell may go up to 55 percent or more depending on your credit score and ability to hit additional income benchmarks.
That additional flexibility can make it easier for buyers to truly maximize their purchasing power.
Curbing Closing Costs
Closing costs are inescapable, regardless of the mortgage product. The VA actually limits what fees and costs veterans can pay at the time of closing.
Homebuyers can ask sellers to pay all of their loan-related closing costs and up to 4 percent of the purchase price for things like prepaid taxes and insurance, collections and judgments.
Foreclosure and Bankruptcy
These financial setbacks don't automatically put an end to your VA loan chances. It's possible to secure a VA home loan just two years removed from a foreclosure, short sale or bankruptcy. In some cases, veterans who file for Chapter 13 bankruptcy protection can be eligible just a year removed from the filing date. Read more about getting a VA Loan after foreclosure.
The VA program provides significant financial benefits that make homebuying possible for score of veterans who might not otherwise qualify. VA loans are generally less risky for mortgage lenders than other loan products. This allows lenders to offer lower-than-average rates and more competitive terms than they could on other mortgage options.
If you do qualify, the VA home loan program is a great way to finance your next home purchase. You need to make sure that you are eligible for the program. This means that you must be a veteran, a widow, or a surviving spouse. You also need to be a U.S. citizen or have permanent residency in the United States.
Overall, a VA loan is an amazing option for service men and women to achieve homeownership. VA loan qualifying is fairly straightforward. I specialize in VA home buyers, and help people connect with the right people for their home buying needs in the Slidell area.
About the Author
Latest Posts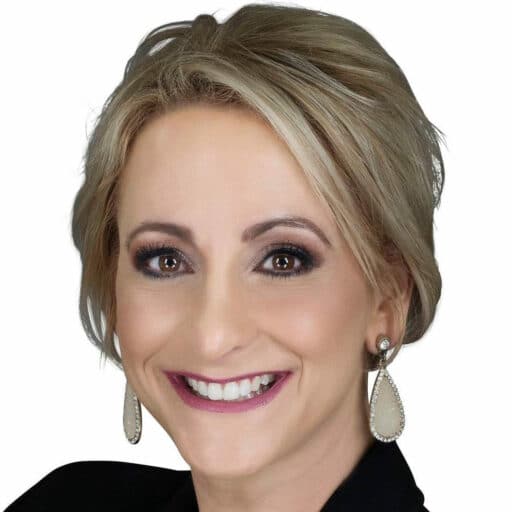 Providing Professional and Exceptional Service as a Realtor for 20+ Years. Having the right real estate agent means having an agent who is committed to helping you buy or sell your home with the highest level of expertise in your local market. This means also to help you in understanding each step of the buying or selling process. This commitment level has helped me build a remarkable track record of delivering results.