Slidell, LA is a vibrant, bustling community that has a little something for everyone. From the quaint and historic downtown district, to the sprawling shopping centers and the scenic beauty of Lake Pontchartrain, there is no shortage of things to do in Slidell. It's easy to see why so many people are choosing to call this lovely city home.
The City of Slidell sits just above the City of New Orleans, north of Lake Pontchartrain. Slidell is just a 25 minute commute to New Orleans. Interstates I-10, I-12, and I-59 all converge in our city making it easy access to Hattiesburg, MS (north), Biloxi, MS and Pensacola, FL (east), and Baton Rouge (west). Slidell is also a quick commute for those working at Stennis Space Center in Mississippi and NASA Michoud Assembly Center in New Orleans.
Slidell is a diverse city with many amenities. Fishing, hunting, boating, sailing, canoeing find easy access on Lake Pontchartrain, Bayou Bonfouca, and the Pearl River. Slidell is also nautical, which means that parts of it are somewhat historic and touch the ocean or tidal bodies of water, such as inlets and bays. Such areas are often places that visitors and locals go for waterfront activities or taking in the scenery.
Idyllic communities, filled with antique shops, galleries, and restaurants are found throughout our city. Kids especially enjoy the swamp tours of our pristine Honey Island Swamp and numerous parades, 30 parks, youth rec. leagues, and summer recreation programs.
Exciting flavors inspire menus in elegant dining spaces. Find happiness in perfectly fried shrimp, a mountain of spicy boiled crawfish, and many other world-famous New Orleans dishes at local restaurants.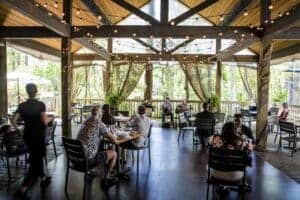 Slidell is a great place to live and work, as a small town with big city amenities, the people are friendly and welcoming. Overall, Slidell is a city of service providers, professionals, and sales and office workers. There are dozens of places to find a home for sale in the area. If you're considering buying a home in Slidell, you're probably wondering what kind of community you're getting into. We will go into more detail of the different types of neighborhoods you can find in Slidell, and will help you determine which one is right for you.
Compared to Louisiana, Slidell home prices are similar to the state's average of $234,822. These are the best neighborhoods as judged by the market: the places people most want to live. While these areas tend to have lower crime rates and higher quality of life, it is primarily a map of the best areas by median home value in Slidell, LA.
Slidell, Louisiana, offers a variety of beautiful and vibrant subdivisions to choose from. When searching for the right neighborhood, consider the location, amenities, schools, community, and home style that best suits your needs. With a little research and the help of a Slidell Realtor, you can find the perfect subdivision to call home in Slidell. Take a look at just a few of the Slidell Subdivisions below to find homes for sale in your targeted area.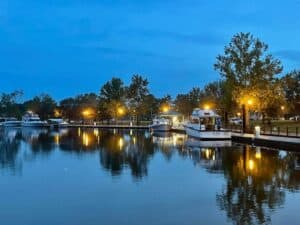 Huntington Estates
Huntington Estates is a smaller neighborhood situated nearby to Colt, and close to Timber Ridge  tucked away in the western side of Slidell on the tip of St. Tammany Parish in Louisiana's famous Ozone Belt. It is about three miles from the north shore of Lake Pontchartrain and is surrounded by rivers and bayous. Although on the quieter side of Slidell, plenty of shopping and access to the Interstates are all within short reach and is located 2 miles from Royal Golf Club. The average asking price for homes is $335,000. The average of days on the market is 7.
Rivercrest
Rivercrest is a medium size premiere neighborhood in eastern Saint Tammany Parish and Slidell Louisiana. It is very convenient to Oschner Hospital and Cross Gates Family Fitness, the popular athletic club that bears the same name as the neighboring Cross Gates subdivision. The athletic club offers weight and exercise facilities, pools, tennis courts and a day care for the children while you exercise. Rivercrest is located in one of the most desirable and highest rated school districts in Slidell: Cypress Cove Elementary, Honey Island Elementary, Little Oak Middle, Boyet Junior High and Northshore High School. The average asking price for homes is $265,000. The average of days on the market is 5.
Eden Isles
Eden Isles is a waterfront community located on the eastern side of Slidell. It is known for its beautiful homes, serene atmosphere, and access to Lake Pontchartrain. The subdivision features a marina, boat launches, and a clubhouse, making it a popular choice for boating enthusiasts. If you enjoy water sports or just love the waterfront lifestyle, Eden Isles might be the perfect neighborhood for you.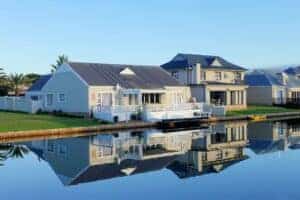 Lakeshore Estates
Lakeshore Estates is another popular subdivision in Slidell. It is located on the western side of the city, close to the Lake Pontchartrain Causeway. The subdivision features beautiful homes, mature trees, and access to Lake Pontchartrain. It is a family-friendly neighborhood, with great schools and plenty of amenities for kids and adults alike. If you are looking for a quiet and peaceful community with a strong sense of community spirit, Lakeshore Estates might be the right neighborhood for you.
Oak Harbor Inlets and Oak Harbor Inlet Cove
Oak Harbor is a Planned Unit Development made up of seven separate and unique communities located in Slidell. The seven different communities that make up Oak Harbor are: Cypress Lakes, The Fairways, Grand Champions, The Inlets, Mariner's Cove, Masters Point and The Moorings. Each of these communities offer a wide array of housing options.
Oak Harbor and its communities are located just minutes from Interstate 10, which offers you an easy commute into New Orleans.  With the proximity to the Interstate the communities are able to access all of the shopping, restaurants and recreational amenities that abound in the surrounding area. Oak Harbor living offers you peaceful waterways, dramatic fairways, great golf, lake front sunrises and sunsets.
The Inlets Subdivision is a gated community comprised of mainly waterfront homes located in Oak Harbor in Slidell, LA. It is very convenient to Interstate 10, 11 & 59 and is only a thirty-minute drive to New Orleans. The houses range in size from approximately 2300 sq. ft. to 5000 sq. ft. — mostly Traditional, French and Contemporary style architecture. It is one of the original Oak Harbor Developments. This subdivision is known for its lush landscapes and vacation feel, and is only minutes to the lake by boat and just across the street from the golf clubhouse. The average asking price for homes in The Inlets is $649,000. The average of days on the market is 20. The average asking price for homes in The Inlets Cove is $449,500. The average of days on the market is 7.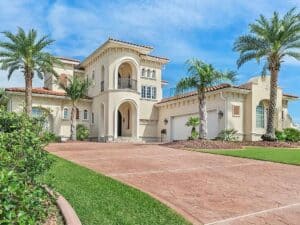 The Settlement
The Settlement is a newer subdivision located on the northern side of Slidell. It features beautiful homes, tree-lined streets, and a peaceful atmosphere. The subdivision is close to shopping, dining, and entertainment options, making it a great choice for those who want to be close to all the action. If you are looking for a newer subdivision with modern homes and easy access to amenities, The Settlement might be the right neighborhood for you.
Finding the Right Neighborhood
When looking for the right subdivision in Slidell, there are several factors you should consider:
Location: Consider the proximity to your work, schools, shopping, and entertainment options.
Amenities: Look for subdivisions with amenities that suit your lifestyle, such as waterfront access, golf courses, or community pools.
Schools: Check the ratings of the local schools, and consider the quality of education they provide.
Community: Consider the sense of community and neighborhood spirit in the subdivision, and whether it aligns with your values and interests.
Home style and size: Look for homes that meet your needs in terms of size, style, and features.
Each of these Slidell Subdivisions is a great place to live. They are very family friendly communities with a variety of activities with parks, schools, and churches nearby. These Slidell subdivisions are all located close to the I-10 corridor. Whether you're looking to buy a new home or sell your current one, there's a lot to love about this area so please reach out to a Slidell realtor like me so we can show you around Slidell.
I love helping people achieve their dreams of home ownership. Even with over 20 years as a Realtor, I still wake up everyday looking forward to going to work. I specialize in luxury homes, waterfront properties, first-time home buyers, VA home buyers, and helping people connect with the right people for their home buying needs. Call (985) 630-3301.
Here is a list of all the subdivisions in Slidell, LA:
Abney Co Air
Abney Country Air
Abney Estates
Alan Park
Alton
Ashton Oaks
Ashton Parc
Audubon
Avery
Avondale
Bay Ridge
Bayou Liberty Est
Bayou Liberty Gard
Bayou Liberty
Bayou Oaks
Bayou Paquet
Bayou Vincent
Bayou Vista
Beach View
Beachview Sub
Bel Air
Belair Sub
Belair
Bell Acres
Bella Sera
Belle Terre Acres
Belvedere
Ben Giordano
Beverly Heights
Beverly Hills
Blue Haven
Bon Village
Bonfoucha Estates
Bonterra
Bradford Place
Breckenridge
Brentwood Estates
Brookwood Estates
Brookwood
Brownsvillage
Brugier
Carolyn Park
Castle Manor
Centennial Park
Chamale Cove
Chamale
Chateau Estates
Circle O
Clearwood
Clipper Estates Ph 3a 3b 3c
Clipper Estates
Coin Du Lestin
Coldwater Creek
Country Club
Country Manor
Crestmont Vista
Cross Gates
Dellwood
Eagle Point
Eastridge Park
Eden Isles
Eden Isles Units 3 4 5
Elysian Acres
Forest Glen-s
Forest Manor
Forest Pine
Fountain Est-l
French Branch Estates Ph 1-10
French Branch
Frenchmans Est
Galleria Comm Pk
Harmony Heights
Harmony
Heritage Est
Heritage Estates
Hermadel Estates
Hermadel
Highland
Holiday Acres
Holly Ridge
Howze Beach
Hunters Creek Village
Huntington
Huntwyck
Indian Village
Kensington Estates
Kimberly Manor
Kingspoint
La Chenier
Lake Gardens
Lake Village
Lakeshore Estates
Lakeshore Village
Lakeshore Villages
Lakewood
Liberty Acres
Liberty Pines
Lindberg Glen
Magnolia Heights
Meadow Lake
Meadows
Moonraker
Moorings Condo
Morgans
New Subdivision
North End
North Forest
North Shore Beach
North Wood
North Wood Village
Northshore
Northside Sub
Northside
Northwood Village
Not A Subdivision
Oak Harbor Comm Park
Oak Harbor Cypress Lakes
Oak Harbor Grand Champions
Oak Harbor Inlet Cove
Oak Harbor Inlets
Oak Harbor Marina Dr Townhomes
Oak Harbor Mariners Cove
Oak Harbor Masters Point
Oak Harbor
Oak Harbor The Fairways
Oak Harbor The Moorings
Olde Town
Ozone Acres
Ozone Air
Ozone Heights
Ozone Pines
Ozone Woods
Palm Lake
Park Place
Parkway North
Pearl Acres
Pecan Grove
Pine Park
Pine Tree Park
Pine Villa
Pinecrest
Pinehurst
Piney Ridge
Pirates Harbor
Pont Bridge
Pont Lake Estate
Quail Ridge
Quail Valley
Rigolets Estates
River Gardens
River Oaks Sub
River Oaks
Robert Park
Salmen Addition
Serenity Oaks Estate
Settlement
Shady Acres
Shamrock Villa Estates
Shamrock Village
Slico
Slidell Heights
Slidell Manor
Slidell
Sp Trail Highlands
Spartan Trace
Springhill
St Tammany Gardens
Sterling Oaks
Suburban Gardens
Suncrest
Tanglewood
Taylor Trace
Terrace Park
The Bluffs
The Landings
The Mansions
The Woods
Timber Ridge
Timberlake
Treasure Island
Turtle Creek All
Turtle Creek
Victoria Park
Village Acadian
Village Square
West Alton
West Morgan
Westchester Estates
Westchester
Whisperwood
Whitteborg
Willow Wood
Wimbledon
Windsor
Woodland Park Plan
Yesteroaks
Ready to start your real estate journey? Call Gina Constantino (985) 630-3301.