Slidell, Louisiana stands as a testament to Southern charm and natural beauty. A mere stone's throw from the bustling heart of New Orleans, this quaint city offers a tranquil retreat, teeming with a unique blend of history, culture, and aquatic adventures. It's easy to see why so many people are choosing to call this lovely city home.
The area around Slidell is known for water sports, hunting and other outdoor activities. At Pearl River Wildlife Management Area, about 7 miles northeast of Slidell, adventurers may go boating, camping, canoeing and fishing in its 34,896 acres while observing wildlife, including deer, turkeys, bald and golden eagles, swallowtail kites and ospreys.
Visitors may engage in bicycling, horseback riding, inline skating, running and walking at Tammany Trace, a 31-mile-long rails-to-trails path on the north shore of Lake Pontchartrain that treads its way from Slidell to Covington. The nearby swamps and smaller lakes also make Slidell a perfect spot for residents who want to enjoy the pleasures of Louisiana's hunting, fishing, boating, hiking and camping.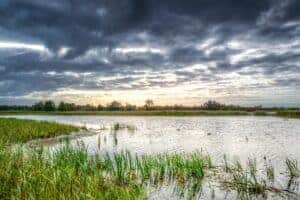 The architecture in Slidell is equally diverse. Potential home owners will find the mansions of planned communities as easily as they will find fishing cottages and boathouses. Sprawling neighborhoods with traditional ranch-style homes are balanced by historic properties surrounded by 100-year-old oak and pine trees. The patchwork of styles, from grand to modest, traditional to contemporary, is what continues to make Slidell so unique among New Orleans-area neighborhoods.
Successful public, private and parochial schools and a low crime rate also continue to make Slidell popular with residents. A burgeoning business community—retail, medical, military, construction and manufacturing—all contribute to the area's prosperity and dependability as an employment hub.
Home buyers looking for local properties are also looking for the kinds of amenities that have welcomed residents for decades—top-notch private, public and parochial schools, a thriving public library system with convenient branches and excellent restaurants from corner po-boy cafes to fine dining and every type of international cuisine.
Slidell is also home to the popular Olde Towne Historic neighborhood, filled with boutiques and one of the region's most popular antique shopping districts. The culture of this part of Louisiana is also reflected in the popularity of swamp tours, ecological boating trips and fishing charter companies, all based in town. Antique fairs, concerts in Heritage Park, Christmas Under the Stars in Griffith Park, Mardi Gras and St. Patrick's Day parades through Slidell streets, consistent theater and musical events, shopping at local boutiques and area shopping centers with national retailer anchors are also reasons for residents and visitors to enjoy Slidell.
Slidell Demographics
Population: More than 27,000 (a jump of greater than 6 percent in the past decade).
Households: More than 10,000.
Schools: There are more than 70 public, private and parochial schools (with access to hundreds more in nearby parishes and towns), plus more than 50 privately owned preschools.
Healthcare: Slidell Memorial Hospital, Ochsner Medical Center's north shore campus and Southern Surgical Hospital all offer full services here, with other local medical facilities, urgent care centers and clinics also available. The dozens of full-service hospitals, medical office complexes and clinics in nearby Jefferson and Orleans Parishes and western St. Tammany also service Slidell residents.
Churches: There are more than 70 churches of every denomination throughout the city of Slidell.
Like all over Louisiana, Slidell is home to some great eats. Exciting flavors inspire menus in elegant dining spaces and mom-and-pop seafood establishments here. You'll find sophisticated fare at restaurants like Palmettos on the Bayou, dining inside or outside within a picturesque cypress grove. You can also enjoy a more down-home setting at local joints like LA Pines in Slidell (loved by "Diners, Drive-Ins and Dives" of Food Network).
Slidell is a great place to live and raise a family. Residents born and raised in one part of town express extreme allegiance to that geographic spot. Whether you're looking to buy a new home or sell your current one, there's a lot to love about this area so please reach out to a Slidell realtor like me so we can show you around Slidell.
About the Author
Latest Posts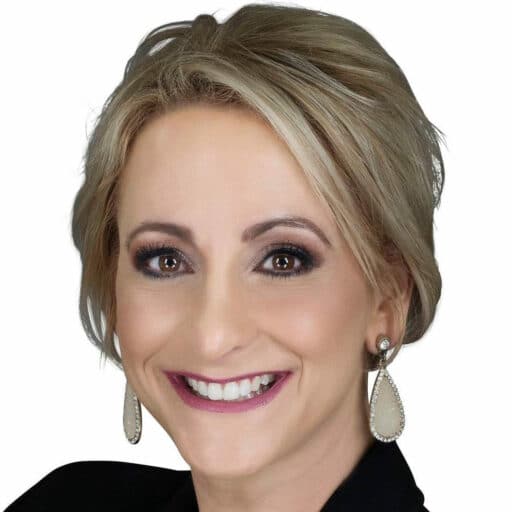 Providing Professional and Exceptional Service as a Realtor for 20+ Years. Having the right real estate agent means having an agent who is committed to helping you buy or sell your home with the highest level of expertise in your local market. This means also to help you in understanding each step of the buying or selling process. This commitment level has helped me build a remarkable track record of delivering results.