Selling your house can be very difficult. You have to know how to properly advertise your home and how to prepare it for the market.
You should hire a realtor to assist you in the sale of your home. He or she will be the one to show your house and to help you decide how much you should ask for it. They are experienced and they will be able to advise you on how to make your home stand out from the rest. It is essential that you hire someone who knows the local market. Otherwise, they might waste a lot of your time, which you could have used to find a buyer.
To make your house more attractive, you should first make sure that it is clean and free from clutter. You should also make sure that all the windows are in good condition and that the floors are in good repair. Also, you should make sure that the roof is in good condition and that the gutters are free of leaks.
You can improve the value of your property by painting it. You should try to make your home attractive to buyers. You can paint walls, change the light bulbs in the rooms, clean the windows, fix the roof, and do whatever you feel is necessary. This can help your house look nice and clean.
Some say that you're not actually selling your house, you're selling your kitchen – that's how important it is. The benefits of remodeling your kitchen are endless, and the best part of it is that you'll probably get 85% of your money back. It may be a few thousand dollars to replace countertops where a buyer may knock $10,000 off the asking price if your kitchen looks dated. T
he fastest, most inexpensive kitchen updates include painting and new cabinet hardware. Use a neutral-color paint so you can present buyers with a blank canvas where they can start envisioning their own style. If you have a little money to spend, buy one fancy stainless steel appliance. Why one? Because when people see one high-end appliance they think all the rest are expensive too and it updates the kitchen.
You can also buy new furniture to replace the old stuff for staging. Your realtor can help you in finding some new stuff. He or she will help you to determine the best options available for your house. You can also place your furniture in different places. This can help to give your home a new appearance. When taking photographs, you should leave the window blinds open. Consider hiring a real estate photographer.
If you hire a real estate photographer, they will take pictures of your home in different settings. He will use the lighting to make your house look bigger and better. The best real estate photographers can also create virtual tours of your home. These tours can be uploaded to the Internet and posted on websites like Zillow, Trulia and Realtor.com.
In conclusion, if you are thinking about selling your house, it's important that you do your research on the current market. When you do your research, you will be able to determine the best price that your house is worth.
You should never underestimate the power of a good real estate agent. They can do more for you than you could ever imagine. A professional realtor will be able to take care of all the details that you may have missed and make the home selling process go smoothly.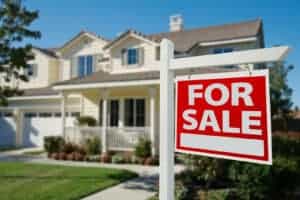 My 8 Tips For Selling Your Home
Find a trusted real estate agent.
Invest in value-adding improvements especially in the Kitchen.
Up your curb appeal.
Get a pre-listing inspection.
Highlight with pro photos.
Stage your home.
Set the right asking price.
Remove personal items.