Selling a home in Slidell during a recession can be a daunting task, but with the right strategies, you can increase your chances of a successful sale. Here are some tips for selling your home in Slidell during a recession.
In today's market, you can expect to see more and more homeowners looking to sell their homes in a recession. When you think about it, there are several reasons why this might be true. First, the housing crisis has created a glut of homes on the market, so many sellers are finding that they have fewer options than they used to. Second, the housing market has been declining since 2009, so many homeowners have lost faith in the market and are ready to take advantage of any opportunity they can find. Finally, more and more people are moving into smaller homes, so those who are already on the market may be looking to move out of their current home. If you're thinking about selling your home, here are four tips to help you get started:
Determine if the personal timing is right for you
You may well be worried about the timing when it comes to financial outcome, but have you considered if the timing of your home sale aligns with the needs of yourself and your family? Is now the time, and you are simply waiting because you are uncertain about selling during a recession? If the timing is right for you on a personal level, read on!
Take into account whether you also are buying
If you are buying a new home at the same time as you are selling, you may well find the recession doesn't cause too much trouble for you. Finances could even out altogether. If prices are lower that will bring down your total asking price, but conversely, it will also impact the price on your purchase. It is not recommended that you sell your home and move money to the stock market during a recession, but purchasing a new home is a good investment anytime.
Understand home pricing during a recession
During a recession, homebuyers are often looking for deals and bargains. To attract buyers, it's important to price your home competitively. This means pricing your home at or slightly below market value to generate interest and offers. A local Slidell realtor can help you determine the right price for your home based on market conditions, comparable sales, and other factors.
Inflated prices on homes during a recession are among the top reasons for a home not selling. If you are selling your house during this recession, you need to adjust your price accordingly. Homes that are priced as close to the projected price will sell, despite the impact of the coronavirus shutdown on the economy. A good real estate agent in Slidell will set you up for success by analyzing home prices in your area and helping you come up with the best possible price to sell your home during a recession.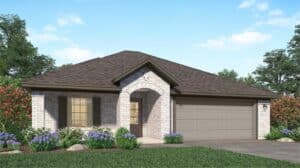 Realize what buyers are looking for
Buyers during a recession are typically not looking for a project home. Buyers want a move-in-ready home as they are not looking to take on a great deal of renovations at this time. Making your home move-in-ready to the extent that you are able to do so is one of the best tips for selling your home in Slidell right now.
Making any small updates can go a long way. Paint your home in neutral colors and avoid leaving any bold walls that might not suit everyone's tastes. Prepare your house by making it clean, removing any sign of pets living in the home, odors from cooking, etc. Making your home look warm, bright and clean is the best way to attract buyers and to get the asking price you need. Buyers do not want to come into a home that is cluttered with personal belongings because it makes it harder for them to envision themselves living there.
Staging your home is an essential step in preparing your home for sale. This involves decluttering, cleaning, and arranging your furniture to showcase your home's best features. You can also add some simple décor like fresh flowers or plants to create a warm and inviting atmosphere. A staged home is more likely to attract buyers and can increase the perceived value of your home. If you can stage your home with classic and stylish furniture and minimal decorations you will do well in your home sale.
Highlight Your Home's Best Features
When selling your home in Slidell during a recession, it's essential to highlight your home's best features to make it stand out from the competition. This could include features like a large backyard, updated kitchen or bathroom, or a pool. Make sure to include high-quality photos and detailed descriptions of these features in your listing to capture buyers' attention.
Consider Incentives for Buyers
During a recession, buyers may be more hesitant to make a purchase. To incentivize buyers, consider offering incentives such as paying for closing costs or offering a home warranty. These incentives can make your home more appealing to buyers and help seal the deal.
Be Flexible with Showings
During a recession, it's important to be flexible with showing times to accommodate potential buyers' schedules. This may mean scheduling showings in the evenings or on weekends, or even allowing for virtual showings. Being accommodating and responsive to buyers' requests can help increase interest in your home and lead to a quicker sale.
Partner with a Local Realtor
Working with a local Slidell realtor who has experience selling homes during a recession can make a significant difference in the success of your sale. A local realtor has a deep understanding of the Slidell housing market, can provide valuable insights on pricing and marketing your home, and can help you navigate the complexities of the home-selling process.
Having the best possible real estate agent to help you through the process of selling your home is one of the best things you can do to ensure success.
It's important to keep in mind that the process of selling your home is not a sprint, but a marathon. It will take time and effort to get your house ready to sell and you'll have to be patient. If you want to sell your house fast, you'll need to take some shortcuts and you'll need to hire a realtor. If you're willing to put in the time and effort, you can sell your home for a profit.
Selling your home in Slidell during a recession can be challenging, but with the right strategies, you can increase your chances of success. Pricing your home competitively, staging your home, highlighting your home's best features, partnering with a Slidell Realtor, offering incentives to buyers, and being flexible with showings can all help you sell your home quickly and at the right price. By following these tips, you can make your home stand out in a competitive market and find the right buyer for your Slidell home.