Louisiana is more than just an incredible place to visit. With our legendary cuisine and music, and an abundance of culture and history, Slidell, Louisiana has a lot to offer for anyone looking to retire and keep on living.
Slidell, Louisiana, is one of those perfect retirement spots. It's a vibrant, bustling community that has a little something for everyone. From the quaint and historic downtown district, to the sprawling shopping centers and the scenic beauty of Lake Pontchartrain, there is no shortage of things to do in Slidell. It's easy to see why so many people are choosing to call this lovely city home with plenty of things to do in Slidell. The area around Slidell is known for water sports, hunting, and other outdoor activities, from golfing and fishing to shopping and dining. Slidell has low crime rates, it's affordable, and it has excellent weather.
If you're considering retiring in Slidell, here are some benefits to keep in mind, as well as how a Slidell realtor can help. Let's take a closer look at what makes retirement in Slidell, LA, a perfect choice.
Slidell Demographics
Population: More than 27,000 (a jump of greater than 6 percent in the past decade).
Households: More than 10,000.
Schools: There are more than 70 public, private and parochial schools (with access to hundreds more in nearby parishes and towns), plus more than 50 privately owned preschools.
Healthcare: Slidell Memorial Hospital, Ochsner Medical Center's north shore campus and Southern Surgical Hospital all offer full services here, with other local medical facilities, urgent care centers and clinics also available. The dozens of full-service hospitals, medical office complexes and clinics in nearby Jefferson and Orleans Parishes and western St. Tammany also service Slidell residents.
Churches: There are more than 70 churches of every denomination throughout the city of Slidell.
1. Healthcare
At some point you may need more frequent and possibly more urgent medical attention. One of the many benefits of Slidell, LA is that it has an excellent healthcare system. The city has three hospitals—two private and one public—plus several clinics and other medical facilities. Retirees can easily find quality care that's close to home.
Another plus for healthcare in Slidell is the presence of two universities: Tulane University and Louisiana State University. Both have medical schools, with a constant influx of new talent into the local healthcare system.
2. Cost of living
One of the most significant benefits of retiring in Slidell is the low cost of living. The cost of housing, utilities, groceries, and other expenses is significantly lower than the national average. This means that retirees can stretch their retirement savings further and enjoy a higher quality of life without worrying about financial stress.
Cost of living is a significant factor in deciding where to retire. Many people want to find a place where they can live comfortably without spending a fortune. While many places offer affordable living, Slidell, LA is one of the best. This makes it possible for retirees to live comfortably on a fixed income. In addition, the city offers plenty of amenities and activities that retirees can enjoy.
Louisiana is a tax-friendly state for retirees. The state does not tax Social Security income or income from public pensions. It also has the third lowest property taxes in the country. People over the age of 65 can receive a tax freeze on their primary dwelling in Louisiana.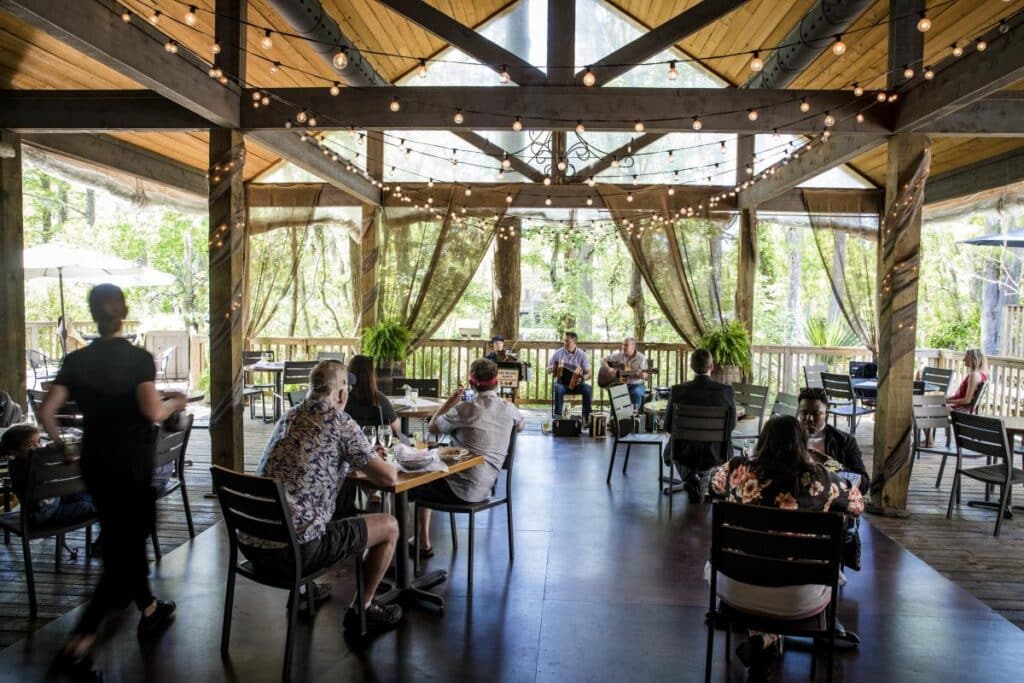 3. There's Things to do in Slidell
There is always something to do in this city on the north shore of Lake Pontchartrain. There are many different types of parks located throughout Slidell. From sports fields to playgrounds, there is something for everyone. Heritage Park is home to the annual Slidell Heritage Festival and offers picnic areas, a stage for performances, a playground, and a splash pad. It also has walking trails that wind through the woods and a disc golf course. Fritchie Park has disc golf courses, playgrounds, pavilions, a bandstand, and walking trails. Camp Salmen Nature Park in Slidell offers visitors miles of trails, an outdoor observatory rich in natural flora, fauna and birding habitats, as well as a glimpse into its rich history.
Slidell is also home to the popular Olde Towne Historic neighborhood, filled with boutiques and one of the region's most popular antique shopping districts and some of the best food. The culture of this part of Louisiana is also reflected in the popularity of swamp tours, ecological boating trips and fishing charter companies, all based in town. Antique fairs, outdoor concerts in Heritage Park, Mardi Gras and St. Patrick's Day parades through Slidell streets, consistent theater and musical events, shopping at local boutiques and area shopping centers with national retailer anchors are also reasons for residents and visitors to enjoy Slidell.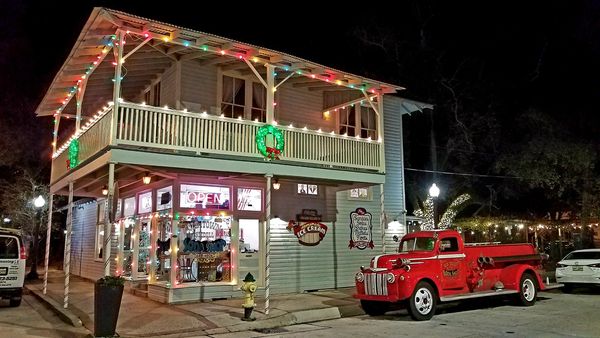 4. Safety is Important in Slidell
The crime rate in Slidell is much lower than in other cities in Louisiana, and is also lower than the national average. Retirees can feel safe walking around town or using public transportation, and they don't have to worry about their homes being burglarized or becoming a victim of a crime. In addition to its low crime rate, Slidell also has excellent emergency services. If something does happen, Slidell residents can count on the top notch police and firefighters to come to their aid quickly.
Slidell is a great place to live and retire. Whether you're looking to buy a new home or sell your current one, there's a lot to love about this area so please reach out to a Slidell realtor like me so we can show you around Slidell.
5. Warm Weather
There are many benefits to living in a warm climate state for active adults. Slidell, Louisiana is subtropical so the weather stays generally warm. Active adults and retirees have been ditching the snow shovels for sandals for decades. We have a few colder months in Slidell but never deal with ice and snow on a daily basis. Slidell sees a lot of rain but no significant snowfall in any month. Seniors enjoy an average of 222 sunny days a year, which makes it easy to explore the great outdoors with free concerts in the park every spring and fall and swamp tours.
An active lifestyle is much easier to achieve living in a warm climate. Playing a round of golf, joining friends for bocce ball, or planning a picnic can happen spontaneously without worrying about the forecast.
Not only is living in a warm climate beneficial to active people, it could actually cause less active people to put down the remote and go outdoors. Studies show that living in a state with a warm climate motivates residents to become more physically involved, where outdoor activity is the norm rather than conditional depending upon the season.
Since living in warmer climates leads to more activity, it should come as no surprise that people in sun-drenched and warmer states live longer than their counterparts in other states.
6. Beautiful Scenery
Slidell is surrounded by beautiful scenery, including the Pearl River Wildlife Management Area and the Bayou Bonfouca. The city's location along Lake Pontchartrain means that there are many opportunities for outdoor activities like fishing, boating, and hiking. Retirees can also take advantage of the city's many parks and green spaces for leisurely walks or picnics.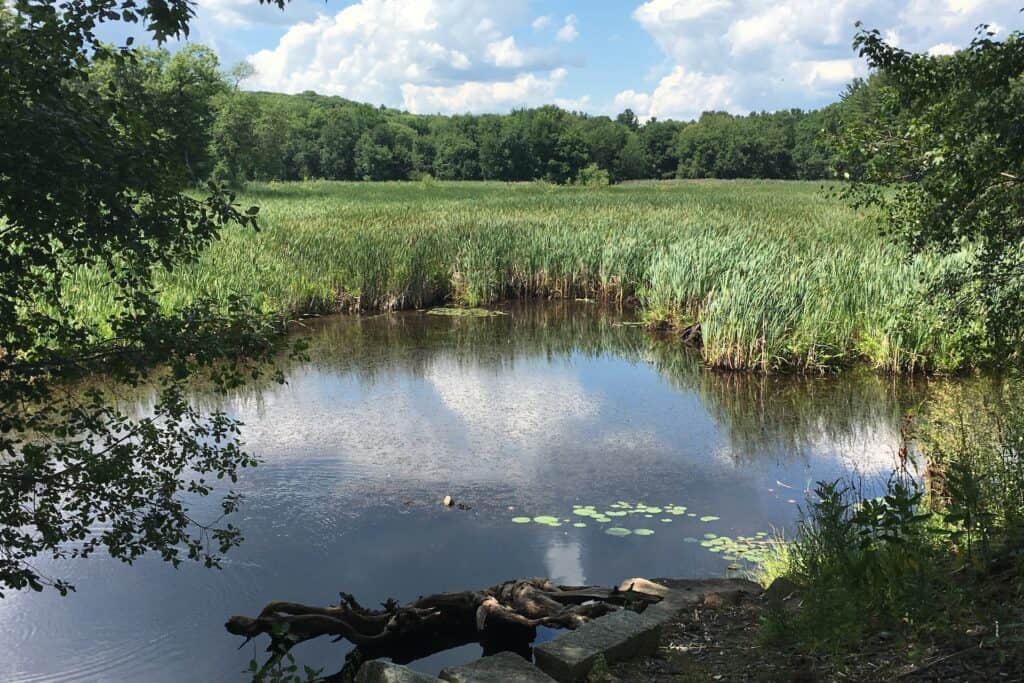 7. Friendly Community
Slidell is known for its friendly community, where neighbors look out for each other and come together for local events and festivals. The city's small-town feel makes it easy for retirees to get involved in the community and make new friends. The city also has a thriving senior center that offers a range of activities and resources for retirees.
If you're considering retiring in Slidell, a Slidell realtor can help you find the perfect home that meets your specific needs and budget. A local realtor has a deep understanding of the Slidell housing market and can provide valuable insights on neighborhoods, schools, and local amenities. They can also guide you through the home-buying process, from finding the right property to negotiating the sale and closing the deal.
Slidell is an excellent choice for retirees looking for a relaxed and affordable place to call home. With its beautiful scenery, friendly community, and low cost of living, it's no wonder why so many retirees choose to retire in Slidell. If you're considering making the move, don't hesitate to reach out to Gina Constantino. As a top notch Slidell realtor she can help you find the perfect home for your retirement years.